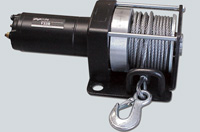 Parts you need for repairs & the know-how to do it for you!
Authorized Rule Winch parts distributor, repair and rebuild service
Click the button below for a quote or to place an order.

Parts available for Rule Winch models:
3300 Series
V33S
T33S
T33SR
V33
T33
V33R
V33E
V33RE
4200 Series
V42
T42
V42R
T42R
V42E
T43RE
NOTE: Electric winch parts only! Sorry, no gas-powered winch parts available.
Complete winches and parts available for Western Mule Bumper Cranes, Stoaway cranes (Sto-away, Stowaway, Stow-Away), Iron Mule Cranes, & West Crane.